Have ever stopped and wondered why you always appear to be on the receiving end of a break-up. If so then perhaps there are a few things that you could work on to improve your success. The chances are that there patterns and common themes you could work on.
Trust concerns are one of the most frequent problems that couples face. They can originate from parental infidelities, or from a partner who has breached your trust in the past.
Whatever the cause, they will cause problems in all your relationships.
Have you ever checked your partner's phone, questioned them about their Facebook page, or find it hard to believe what they say? Now it may be that you've had good reason to but if you haven't then perhaps you have to look at yourself.
If a partner feels like they can never earn your trust, the chances are that it will destroy your relationship. Because without trust you don't really have a relationship.
If you feel that your relationship is one worth having, you need to be able to judge your partner as a unique individual, and not project past failings of others on to them.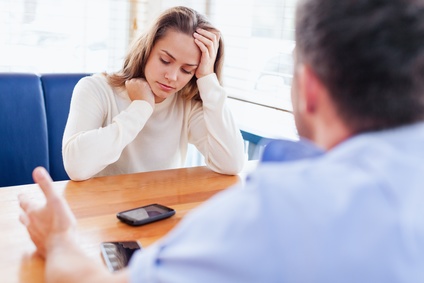 If you are willing to put in the time and effort to address these issues it could save your relationship or improve your prospects of having a successful experience when dating.
Criticism is hard to hear, let alone dissect, but it can be the key to creating the best version of you.
By having some insight into things, you are doing, that push people away you get an opportunity to make changes. Then you can work on these habits and ultimately break the habits for good.
If you have ever considered that perhaps you are better than the people you are choosing for yourself? How would your life be if you started making better choices?
Perhaps you need to learn that you are a catch and that you deserve a loving partner You probably have many remarkable qualities that you do not give yourself credit for.
You probably need to work on learning your true worth. Many times people have dated someone, or several people in a row, that have broken down their self-confidence and self-worth.
We can help you to understand your trigger points and inappropriate beliefs about yourself, learn to see the truth about you and to let go of negative messages that other people have left with you.